By Larry Adams
May 16, 2022 | 2:39 pm CDT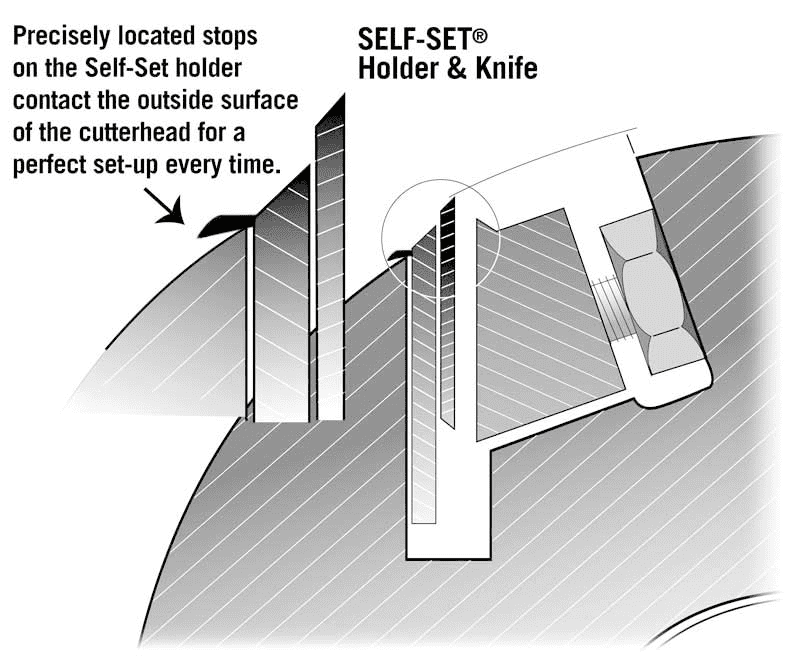 Charles G. G. Schmidt & Co. Inc has acquired Esta-USA and Dispozablade products and is now the exclusive distributor of these products throughout North America.
Manufactured in Germany, these precision tools are "just what the doctor ordered when it comes to insert style planer and jointer knives," the company says.
For more than 31 years, Esta-USA and Dispozablade have been dedicated to achieving one single goal, to provide both the industrial manufacturer of wood products as well as the part-time woodworker with a planer blade and jointer knife that anyone can change instantly, accurately and economically.
Unlike every other quick-change planer knife system, the planer blades and jointer knives are designed to work in the original factory-installed cutter head of almost all planers, jointers and molders found in today's woodworking shops, both large and small.
The combination of these features in one simple knife is unique to woodworking tooling. Extensive nonstop research and development has resulted in an innovative line of planer knives and jointer knives that have completely replaced the troublesome, frustrating and imprecise task of changing knives with a method that is simple, easy and accurate.
The knife installations do not require any special skills, machine modifications, and no expensive proprietary cutter heads. In addition, there is no need for jack screws, springs, setting gauges, jigs or measuring tools. Just simple straightforward "Drop and Lock" knife installations in your machine.
These High Speed or super-tough Kobalt steel planer blades and jointer knives are the trade standard for being more cost-effective than conventional knives that require regrinding or re-sharpening. The factory-honed edges always provide peak machine performance and finish quality on all hardwoods and softwoods.
For information, and planer and jointer knife changes, call 800-557-8092.

https://www.woodworkingnetwork.com/news/woodworking-industry-news/charles-g-g-schmidt-co-acquired-esta-usa-and-dispozablade-products